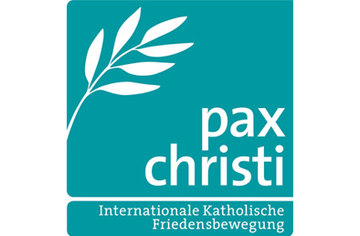 Partner
Pax Christi – International Catholic Peace Movement
pax christi is an oecumenical peace movement of the Catholic church which combines prayer, information and action and operates in the tradition of the teachings of peace of the Second Vatican Council.
When French Christians, on the initiative of Mrs Marthe Dortel-Claudot and Bishop Pierre Marie Théas, shook hands with Germans in 1946, it was the love of peace they sought, not revenge. In this spirit the reconciliation process between Germany, France and Poland grew. Today, pax christi advocates peace and justice in some 60 countries.
In the archdiocese in Freiburg the Bühler Friedenskreuz (cross for peace) is a symbol of this movement. It was erected in 1952 and time and again is a place for international meetings. There are about 350 members, who in the spirit of pax christi seek to support justice and peace in their lives and work in the southwest of Germany close to Switzerland and the Alsace with prayers of peace, silent vigils and acts of civil disobedience, with information events, encounters with others on their travels and campaigns.
Human rights in Latin America or Israel/Palestine, peace within their countries by their dedication to refugees and against xenophobia, as well as the promotion of non-violent conflict solutions in personal and political areas are some of the focus points of the engagement of pax christi. 
Telefonnummer
+49-(0)761- 5144-269
Fax
+49-(0)761- 5144-76269
Adresse
Erzb. Seelsorgeamt
Okenstr. 15
Germany