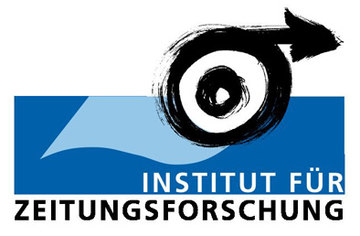 Partner
Institute for Newspaper Research Dortmund
The Institute for Newspaper Research is a centre for research and educational institution operated by the city of Dortmund. Founded in 1926 it can look back on a history of nearly 90 years.
The institute's library comprises more than 64,000 publications, mostly concerning 'mass communication and media studies', but also related subjects.
The archive collects historical and current newspapers and magazines, the emphasis being on periodicals in German. Currently there are subscriptions for 50 daily and weekly newspapers and 130 magazines; whilst the newspapers are solely of German-speaking origin the magazines are a mixture of magazines for the broader public and journals specialised in journalism and communication studies, also foreign. There are 24,000 volumes of historically valuable newspapers and 37,500 volumes of magazines, most of which are also available on microfilm.  The subscription newspapers are collected only on microfilm which means that the institute has a microfilm portfolio/stock of 115,000 rolls of film.
Another collection emphasis is on journalistic estates, exile press, early printings, pamphlets, caricatures and political posters.
Most of the archive footage can only be looked at on site; books and microfilms are sent abroad as (international) inter-library loans. The reference data base on all relevant newspaper and magazine articles on media coverage is constantly updated. At the moment this data base is only available at the institute, but an online version is being created.
The extensive and diverse collections both of the archive and the library are unique all over the world and indispensable as a source for many different disciplines other than media studies.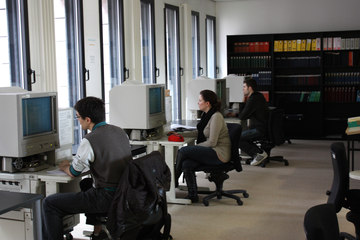 Öffnungszeiten
Tuesdays and Thursdays 10 am to7 pm
Wednesdays and Fridays 10 am to 4 pm
Telefonnummer
+49(0)231/50-23219
Adresse
Institut für Zeitungsforschung der Stadt Dortmund
Max-von-der-Grün-Platz 1-3
Germany