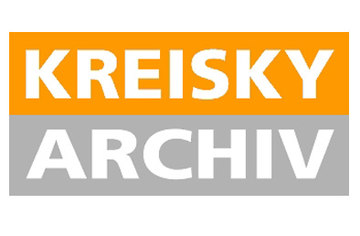 Partner
Bruno Kreisky Archives Foundation
The Bruno Kreisky Archives Foundation was founded in 1984 by Bruno Kreisky and the industrialist Karl Kahane. In February 1985, the Archive assumed its academic responsibilities. The Archive's goal is the comprehensive protection, indexing and analysis of the written documents as well as of pictorial and audiovisual sources from Kreisky's time as a politician, diplomat and statesman since the 1930s. On the basis of the holdings the team conducts research projects.
Öffnungszeiten
Mo–Thu  9:00 am – 2:00 pm
We kindly ask for prior appointment by phone!
Telefonnummer
+43 / 1 / 545 75 35 / 32
Fax
+43 / 1 / 545 75 35 / 38
Adresse
Rechte Wienzeile 97, 3.Stock
Austria