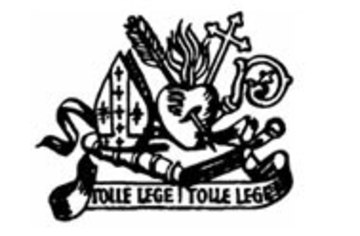 Partner
In 1327 King Frederick the Fair put some land for a church and priory at the disposal of the Augustinians near the Burg. The church was consecrated in 1349.
The Augustinian church is closely interwoven with the history of our city and of the Imperial House – from 1634 until 1918 it was the imperial-royal parish church, where many members of the Imperial Hour married and attended the liturgy. After Vienna was raised to the status of an archbishopric in 1722, it became the custom for the new archbishop to walk in a solemn procession from the Augustinian church to St Stephen's cathedral.
Soon after the founding of the priory the Augustinian order experienced a great upswing, which levelled off owing to the embroilments of the Reformation. During its second heyday (1750-1780), 90 Augustinians lived and worked here, among them the famous Augustinian monk Abraham a. S. Clara, who shook the Viennese out of their apathy with his sermons. In 1783 the Augustinian church was elevated to the status of parish church. However, Joseph II's reforms caused the eventual demise of the priory in 1836. Since 1951 the church has once more been in the care of the Augustinians; five Augustinians live and work at St Augustine's.
Church music – for which St Augustine was particularly renowned – has had a tradition here that goes back to the Middle Ages. In earlier times the solemn liturgy was sung and played by the Court Music, including the Boys' Choir, and ever since the Baroque age St Augustine's is documented as always having had its own choir. This has continued to the present day: Sunday High Mass at 11 am takes place with festive music from the choir, soloists and orchestra of St Augustine's and is an outstanding attraction for many visitors from all over Austria and far beyond.
Öffnungszeiten
Mon - Fri: 7 am – 6 pm
Sat + Sun: 8 am – 7 pm
Telefonnummer
+43-1-533 70 99